Marco '_Y_Power'
developer, musician, traveler, tech wizard

...who am I, again...?!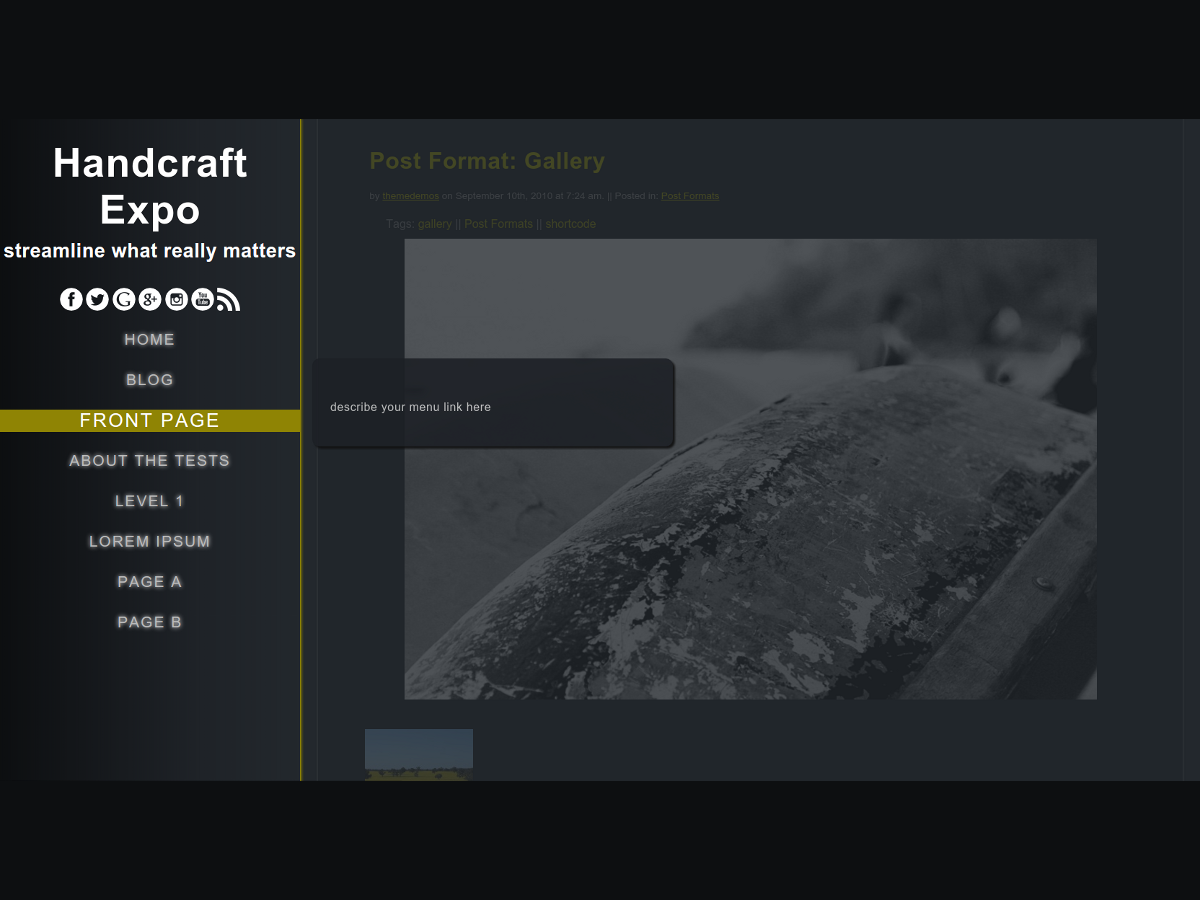 things I do...
Rainbow Of Goodness
by marco on April 27th, 2017 at 4:11 pm.
'I really love it, thank you!' These are the actual words that came out of my mouth when someone handed me a broom as Christmas gift, a few years ago: surely I would have used the same words in case I would have received, let's say, an empty CD or a jar of expired peanut butter. If my reaction doesn't sound so absurd to you, chances are you -like me and so many others- are in the 'White Club': the less exclusive club in the world. PAID ADVERTISEMENT: Here at the White Club, we emphasize the fact that we say lies in order to save humanity. That's why we don't say lies but "White Lies", even if that name might create confusion: we indeed do not mean "Pure BS" but instead "Harmless Smarts". I have been told it is an important difference to make. Being smart by definition, we apply our ancient techniques to our modern day society, so that everyone can harness all the benefits, known for millenniums: we do all of it just for the love we have for others. Yes, we are heroes and our words are the light in the darkness, the power of wisdom against the forces of evil... or something like that: each member has its own personal view because we are also an open and equal opportunity entity. We make it ultra easy for anyone of any culture and race to join. It sounds neat, I know, but it is mostly marketing hype. Truth is, there are plenty of clubs of this sort and each one has its own strong logic. For instance: - The Black Club, which underlines the importance to put all your potential in what you do; - The Red & Blue Club, standing at the heart of our decision making process, its philosophy precisely describes the amazing dance-like steps that so many beloved politicians use in their vital day-to-day operations; - The Big Club which, as the name suggests, is followed by the smarter ones among the smart ones: the most exclusive of the bunch and an evergreen for heads of states, presidents and VIPs. Whichever you have chosen, one thing is clear: we all do it for the Greater Good. Never give up. Certainly you won't mind the 'broom for gift' anecdote never actually happened: it is raining outside but we might truly find the rainbow at the end of the storm.
describe your menu link here
describe your menu link here
describe your menu link here
describe your menu link here
describe your menu link here
Handcraft Happiness
Visual Chap
Click words or select text to get a quick link, a description and a picture from that Wikipedia&reg entry: click on pictures to see their license details
Developed for you with lots of love and dedication by _Y_Power
So my first WordPress theme has been approved, which of course makes me very happy. I just wonder if people around me can really understand WHY.
It goes without saying, I'm talking about people who can actually understand what I write: as you know, for all the others we are just people that 'play with computers'… 😉
Of course it's very nice to be 'officially' part of the community and all the things that come from being in touch with such amazing people – I'll soon be writing a post about my great first experience with the Theme Review Team, as well. As cool as it comes.
But it's not really it.
It's certainly mind-blowing to be exposed to such an interesting and diverse audience from all around the globe: especially for the ones like me, which love being in contact with people from anywhere. Just great.
Still not really why I'm happy.
While certainly happiness is a complicated thing, I personally believe that true happiness does not come from what I can own but from what I can do to make a difference: especially going the extra mile. But most importantly, from what I can do to help. And I believe that because my life experiences lead me to.
Wait a sec: are you a preacher of some sort…?!
I wish, but I don't have the right CV for that: I probably did more mistakes than you did and believe me, I know you tried hard… 😛
No, the reason I'm happy is because I use free software since a lifetime and it helped me in any way possible. I'm not going to list all the things it did for me because I couldn't, I would certainly miss so many things. Therefore, anytime I can actually give back, I have that special buzz that credit cards ads, go figure, like so much: the feeling of priceless. Giving back and just feeling awesome. I swear, it feels just awesome. Check it out for yourself if you don't believe me.
That's WHY I'm happy! 🙂
Marco '_Y_Power' ©2015-2017
Empowered by WordPress


This work is licensed under a Creative Commons Attribution-ShareAlike 4.0 International License.